The Legendary Card Collection
A card collection which celebrates and amplifies the stories and contributions of Black, Indigenous, Women of Color (BIWoC) in the Science, Technology, Engineering and Mathematics fields (STEM). Each card features a prompt for critical reflection, encouraging us to seek and embody equity in our everyday lives.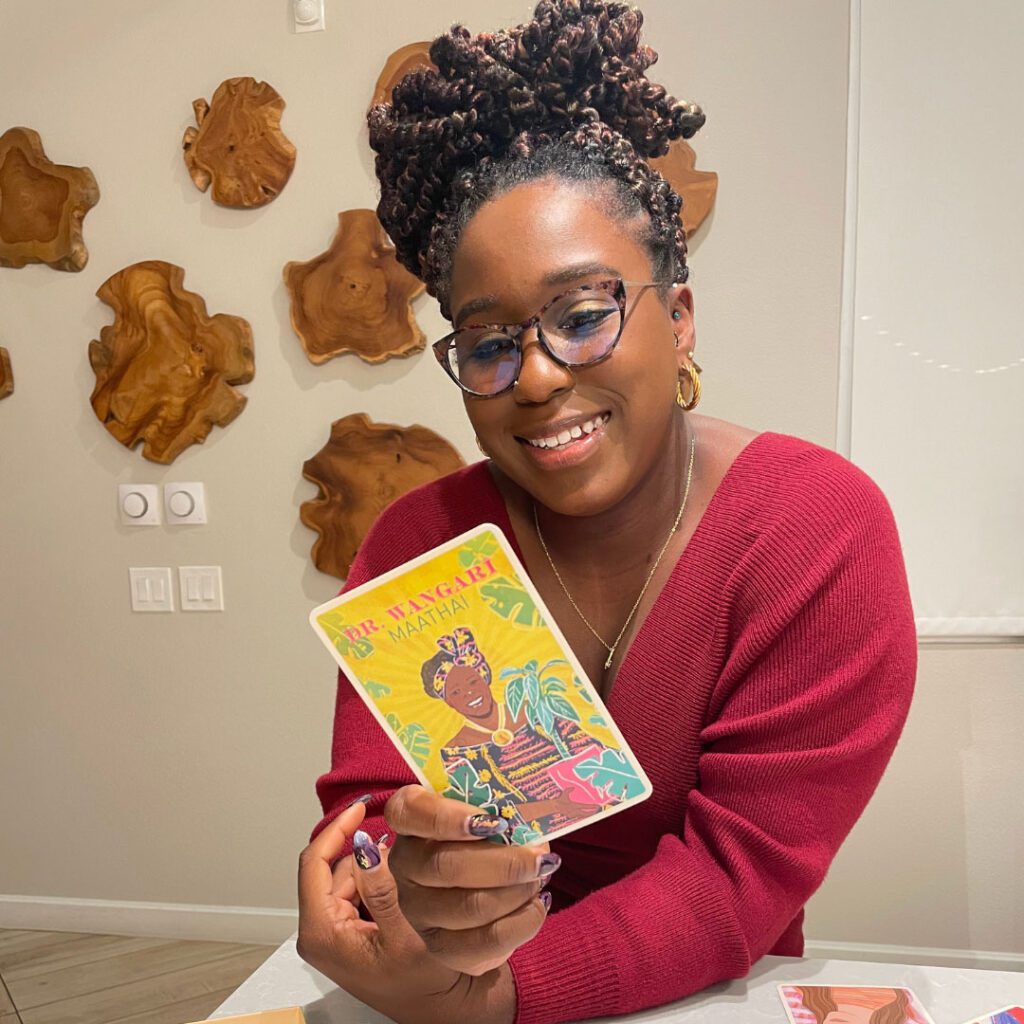 "The Legendary card set is a beautiful way to honor the legacies of Black and Indigenous women of color who forged successful STEM careers. UW Health and the UW School of Medicine and Public Health are proud to share the cards with our Black / African American Employee Resource Group members to celebrate their own careers in health care and pass along the stories of legendary women to others."
Shiva Bidar – Sielaff, MA
What's in the Legendary Collection?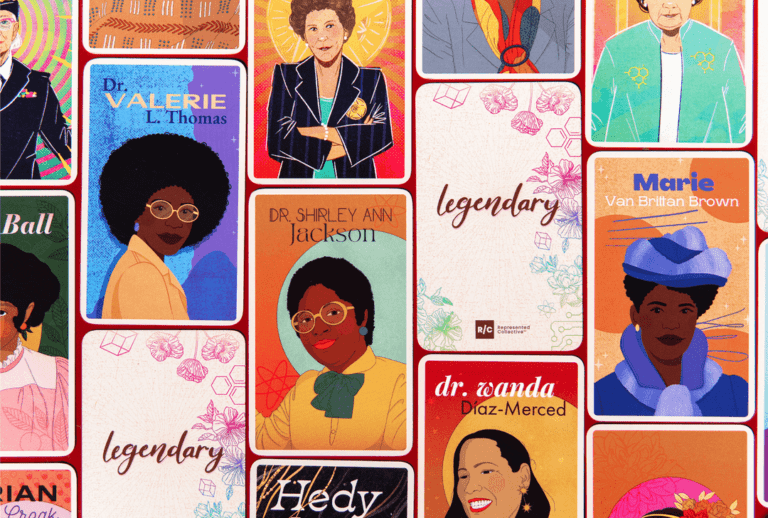 Beautiful Artworks of Women In STEM!
The legendary women we pay tribute to are depicted in bold, artisanal illustrations. We feature striking colors and captivating art styles to reflect the brilliant feats these women have accomplished.
Through Legendary, we acknowledge and celebrate the nuanced journeys that BIWoC face when navigating STEM fields due to their intersectional identities. We're highlighting both the feats and challenges our featured legendary women face in hopes to change the narrative of who belongs in STEM.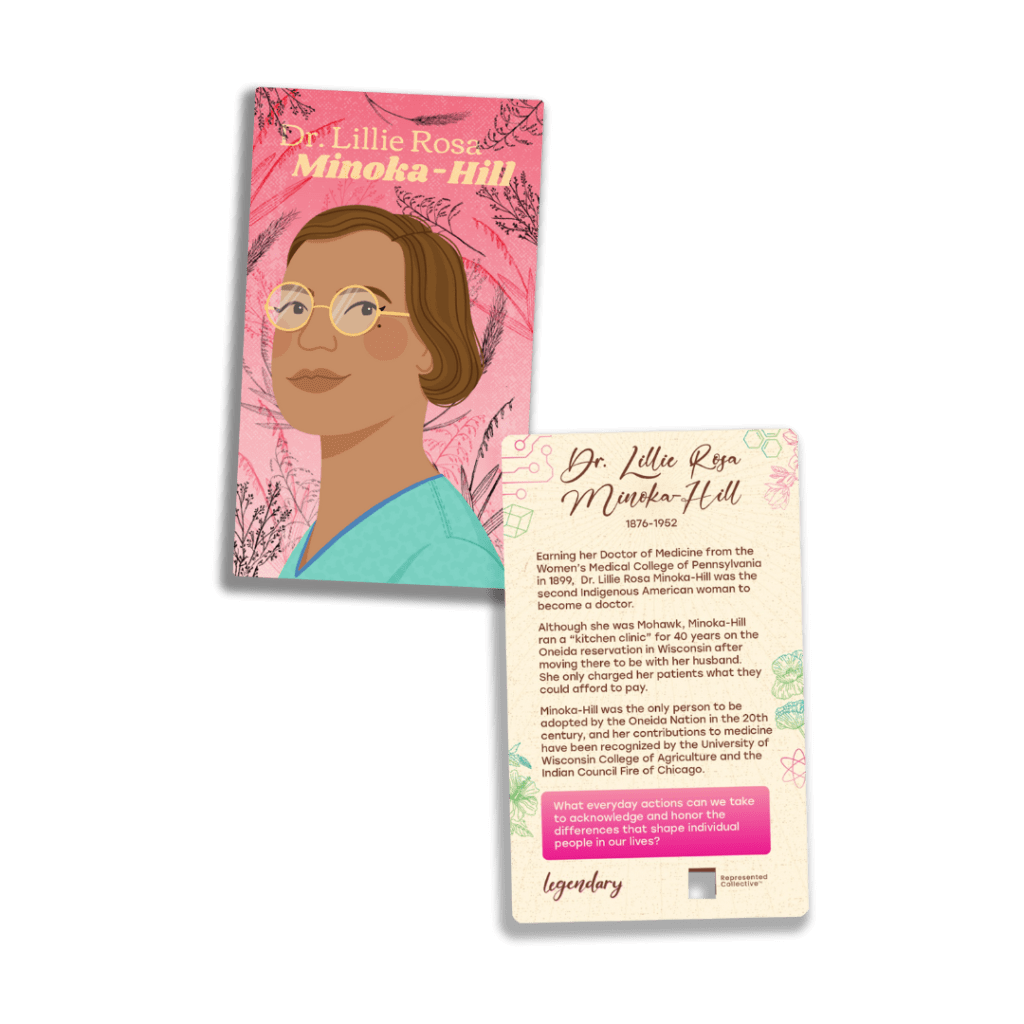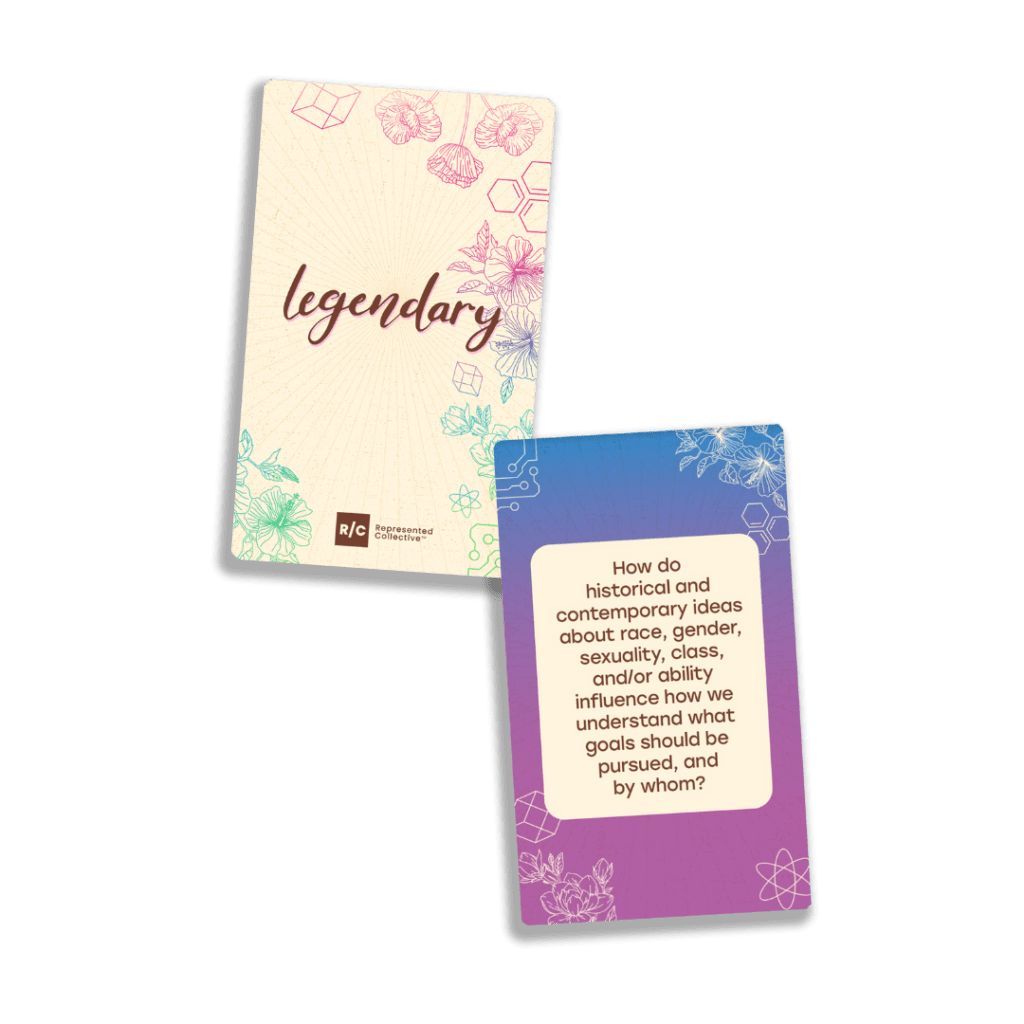 Prompts for critical reflection
Our Legendary collection features opportunities for readers to think critically about their own lives, and the environments that surround them.
A Look at Some of the Amazing Women Featured!